Discover the fig bombon !
Posted on: 05/16/2018 10:24:29
Category: News| Author: Ecoficus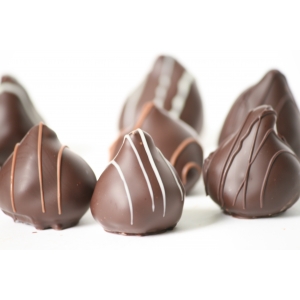 Do you know our delightful fig bombon? It is a combination of the finest Calabacita figs, an excellent almond praliné and a top-range belgian  chocolate (72% of cocoa). 

Furthermore, to provide a perfect sweet, we are one of the only companies who take off the stalks before making the bombon.

If you haven't tried it yet, visit our online shop now!
Share on social networks